If I told you that you don't need to travel the other side of the world to take beautiful photos, but that you can take pictures at home that look professional?
With all these influencers who publish beautiful pictures of incredible places, it is normal to forget that beauty also lies in small things.
Think about the advantages of taking photos at home. Besides the fact that you can do what you love with your pyjamas on, you don't need special photographic accessories or a professional camera, your smartphone is more than enough. Also, you don't have to worry about looking ridiculous when you try different poses or angles because nobody is looking at you.
So, you want to know how to take stunning pictures at home? Then, keep reading I will share different tips for you to try!
[tg_social_share]
Follow me on Bloglovin and never miss a thing!
Take professional pictures at home
Let's see some ideas together that you can immediately try to recreate at home. For convenience, I have divided the examples into categories so that it is easier to remember the different types of shots you can make.
LET'S BEGIN!
The devil is in the details
Minimalism
What I like
Lifestyle Photography
1. The devil is in the details
Well yes, the details are that element that can make or destroy a photo. Have you ever seen grainy images or a perfect composition apart from a quibble that disturbs the whole scene? Annoying, isn't it?
Details are the key to making beautiful photos at home. Indeed, especially when you don't have a breathtaking scene, knowing how to enhance what you have in front of you is even more important.
You can photograph any object, person and even yourself. A nice photo to take at home can represent practically anything. But try to consider these 3 things:
Choose well the space you want to include in your image. Try to find a bright corner to use as your background. Stay near a window to make the most of the natural light. If you don't have a clean wall, create your background with paintings or blankets.
Cure every element in the photo. Think about it: it's better to lose a few more minutes to set the scene instead of hours in photoshop trying to remove the stupid object you have might forget in the background.
Get inspiration from others, but don't copy. If you're looking for ideas social media are a great place where to start. My tip for you is to try to put your spin on everything. Trust me, there's a difference and it's noticeable.
2. Minimalism
Minimalist photography is not for everyone, but when you try to take beautiful photos at home, opting for a minimal style is often the winning move.
The biggest difficulty of this style of photography lies in knowing how to chose the elements to include in the photo. Usually only the subject should be portrayed in this kind of pictures and the background is a solid color or has few details.
If you have never tried to take minimalist photographs, making such a composition might be a little difficult at first.
It is not even said that you have to follow this style. Maybe your style is more chaotic and you like photographs full of details and elements. This too can work, but it must always be well thought, otherwise, you only risk getting a confusing photo.
3. Shoot what you like
Nothing could be simpler, right? Shoot what you like. I shouldn't even tell you, but it's amazing how much the external influences of how certain things should be done can affect "what we like".
Don't be ashamed of your passions. If you like something that isn't very popular it doesn't mean there aren't other people who like it as much as you. Your niche is outthere waiting for you!
What better occasion to communicate your passion to the world than to try to take beautiful photos at home?
4. Lifestyle Photography
Here's a little passion of mine, it's called Lifestyle Photography. With this very vague term that can contain a vast genre of themes, I found what can be called my guilty pleasure.
Why am I talking about it? Because without going into too much detail, we can summarize most lifestyle photographs as beautiful pictures taken at home.
You don't believe me? Look at this images!
This kind of photography can offer you many ideas to try. If you don't know where to start, look at my dashboard dedicated to Lifestyle Photography on Pinterest!
Did you like this article? Share it! And help other photographers getting their next inspiration!
[tg_social_share]
KNOW ME BETTER!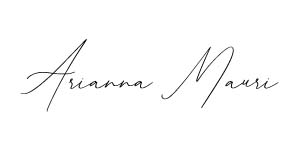 [instagram-feed]